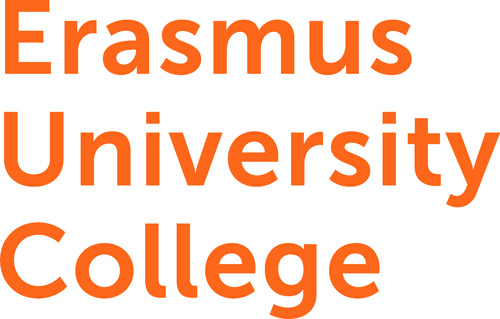 Education for impact, community for growth.
Erasmus University College is the international three-year Bachelor programme (BSc) in Liberal Arts and Sciences, offered by Erasmus University Rotterdam. Liberal because you build your own programme and Arts and Sciences because you can specialise in many disciplines such as Business, Psychology or Medicine.
At EUC, you have the freedom to tailor your education to your interests and ambitions. The four departments—Economics & Business, Humanities, Life Sciences, and Social & Behavioural Sciences—provide you with a range of options for your major, minor, and elective courses. With a diverse and flexible programme, you can customise your academic journey to suit your individual needs and aspirations.
Additionally, we offer a dual degree through the Rotterdam Arts & Sciences Lab (RASL), a collaboration with the music conservatory Codarts, and the art school Willem de Kooning Academy. Our teaching staff is connected with the Rotterdam School of Management, Erasmus Medical Center and a variety of Societal Impact Projects with external partners throughout the inner city of Rotterdam.
Liberal Arts and Sciences degree opens a lot of doors. As an EUC graduate, you will hold an internationally recognised Bachelor of Science (BSc) degree from Erasmus University Rotterdam. You will be eligible for Master programmes worldwide in a variety of fields. You can also choose a career in the corporate world, public organisations, or even start your own venture. Employers value our graduates for their critical thinking, adaptability, creativity, research skills, and cultural awareness.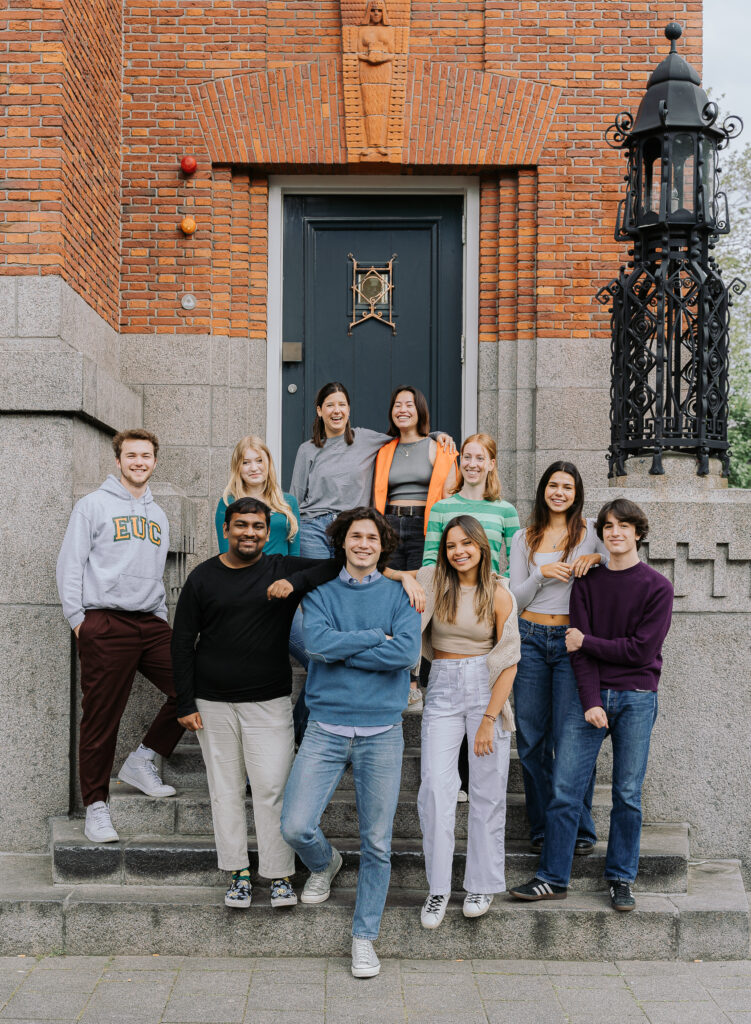 Liberal Arts & Sciences is a three year programme. During those three years you will take both mandatory Academic Core (ACC) courses to give you a solid foundation in knowledge and skills as well as declare a Major (specialisation), while keeping a lot of choice available to yourself. As such the academic path that each of our students follows will most likely be different to some extent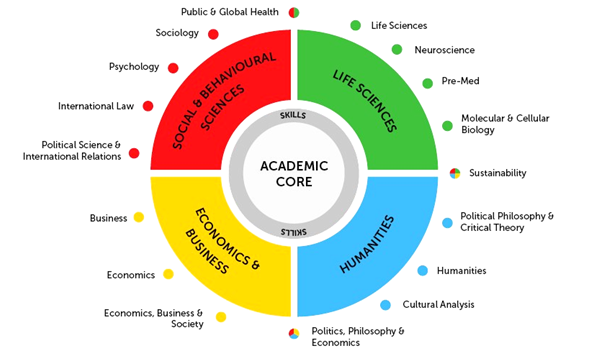 Majors within the 4 academic departments
Economics & Business
Economics
Business
Economics, Business & Society
Life Sciences
Life Sciences – General
Pre-Med
Neuroscience
Molecular & Cellular Biology
Humanities
Humanities – General
Political Philosophy & Critical Theory
Cultural Analysis
Social & Behavioural Sciences
International Law
Psychology
Sociology
Political Science & International Relations
Interdisciplinary Majors
Philosophy, Politics & Economics
Public & Global Health
Sustainability
EUC accepts 218 first-year students per year. As a challenging bachelor, we carefully evaluate candidates for our program, keeping in mind their grades and letter of motivation.  However, we look beyond the numbers and seek individuals who demonstrate passion, curiosity, and a genuine desire to learn.
General admission requirements:
Secondary school diploma that qualifies for university enrolment. A few examples: Dutch VWO, French Baccalauréat, German Abitur, International Baccalaureate, and GCE A-Levels.
A grade average of minimum 70%.
Solid foundation in mathematics.
Proficiency in spoken and written English.
Admission procedure:
Register with Studielink, the Dutch student database, at www.studielink.nl (available in English).
Submit your grade list and motivation letter through our application portal.
Applications meeting our minimum entry requirements will be reviewed.
Successful candidates will be invited for an online interview.
For detailed information about the application procedure and admission requirements, visit: eur.nl/en/euc/application-admissions  
15 January 2024 (regular)
1 May 2024 (late)
Tuition Fees and Scholarships
EU/EEA students: € 5.100
Non-EU/EEA students: € 14.500
EUC offers scholarships ranging from €1.000-€6.000 per year