Founded in 1998 as the first university college in the Netherlands, we are an honours college of Utrecht University ( #66 in Times Higher Education Ranking 2023). With help of a personal tutor, students compose their own multi-disciplinary curriculum choosing from over 230 different classes in humanities, science and social science.

Classes are interactive and small, with on average 20 students per class. Our 750 students study and live on our American-style campus with guaranteed housing, close to the heart of the historic city of Utrecht. Half of the students are Dutch, half international, representing some 70 different nationalities. Our students are selected against criteria which highlight their academic and extra-curricular potential. A unique spirit of community and participation at the college means that students learn, develop and enjoy life both inside the classroom and outside it. University College Utrecht is where worlds meet. A place to live, learn, explore and engage.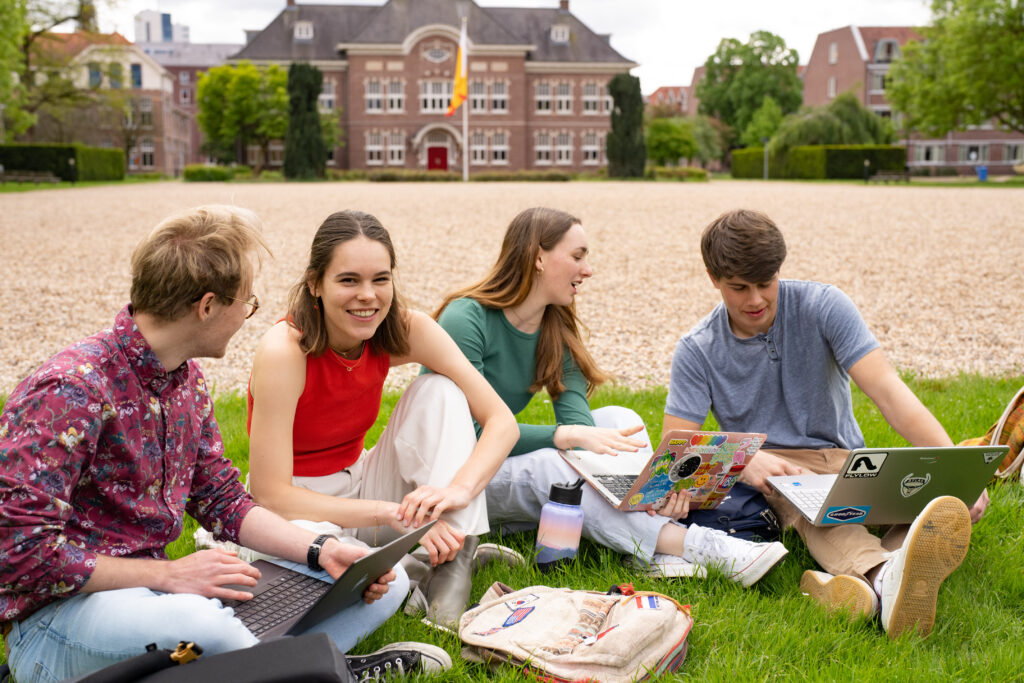 Students compose their own curriculum focusing on at least two disciplines. They can take at most 25% of their classes in one subject.
They can choose from:
Art History and Museum Studies
China Studies
History
Linguistics
Literature and Classics
Media Studies
Performance Studies
Philosophy
Religious Studies
Anthropology
Economics
Human Geography
Law
Political Science and International Relations
Psychology
Sociology
Biology
Chemistry
Cognitive Neuroscience
Earth and Environment
Mathematics
Biomedical Oriented Science
Physics
Double degree LAS and Dutch law (4 years)
Double degree LAS and Physics (4 years)
Pre-medical programme
Cultural Heritage Internship Programme (Museum Studies)
UCU in East Africa
Field research
Aruba Community based research
To be accepted applicants undergo a selection process. We receive around 1,150 applications, and around 250 students enroll each year. To be admissible candidates must fit a general profile and meet the following minimum requirements:
a Dutch VWO diploma with an average overall grade of at least 7 or an international equivalent such as:
GCSE plus 3 GCE A-levels. Scores A-A-B
International Baccalaureate, a minimum of 32 points not including Theory of Knowledge
and the Extended Essay.
US high school diploma. Different options admissible. See our website.
Proof of English proficiency
Statement of academic motivation
Activities form
Teacher recommendation letter
For the most recent diploma equivalency list, and more details please refer to our website.
Application Deadlines for Fall 2024
December 1st 2023 (early round and
financial aid deadline) | Nov. to Feb. interviews | Decision before 15 March  
February 1st 2024 (regular round) | Jan. to Apr. interviews | Decision after 1 Feb.; On or before 1 May 
€ 5,251* (students with a passport from the European Economic Area, Switzerland or Suriname).
€ 16,034 (non-EEA)
Housing and campus fees € 7,373 (TBC)
There is limited financial aid available which Dutch and international students can apply for. For more information about admission and finances please visit our website.
University College Utrecht
Babette Heeren (Dutch Marketing)
Kim Zwitserloot (International Marketing)
Campusplein 1
3584 ED Utrecht
The Netherlands
www.uu.nl/ucu
ucu.info@uu.nl
+31 (0)30 253 9900