University College Tilburg is located at the heart of the green campus of Tilburg University: a specialized university ranked #48 in the Times Higher Education World University Ranking 2022 in Business & Economics, Law, and Psychology.
In the interdisciplinary Bachelor's program in Liberal Arts and Sciences, you approach societal challenges from a multitude of perspectives. By combining insights from a range of disciplines such as law, economics, philosophy, sociology, psychology, and cognitive neuroscience, you gain an in-depth understanding of complex global issues with different interests at stake and become inspired to look for creative and innovative solutions.
University College Tilburg students are part of a warm and supportive international community, which remains open to the wider community of Tilburg University, and to the thriving cultural life of Tilburg. Tilburg is a friendly city as well as a city of pioneers and entrepreneurs.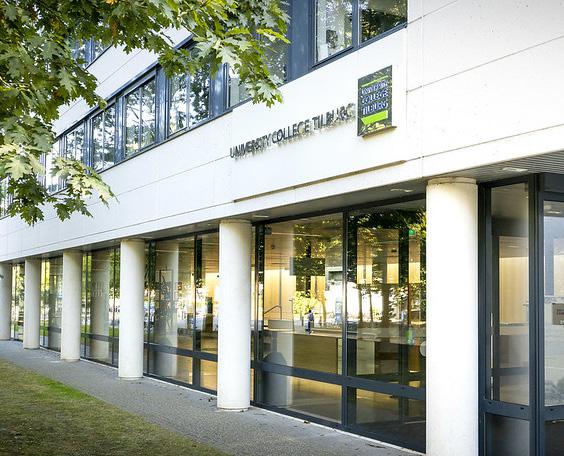 In the first year, you will collectively follow a 'core curriculum' that introduces you to various scientific disciplines. This will help you discover which direction appeals to you the most. You will specialize in this direction in the second year by choosing one of the five majors. In the third year, you are free to take elective courses within a minor program. You can also study abroad at one of our partner universities. The third-year curriculum emphasizes gaining practical experience through Professional Practice options such as Current European Issues, Journalism, the Social Innovation Project, or an internship, to prepare you for the job market.
Depending on your major, you will graduate with a Bachelor of Arts or a Bachelor of Science.
Social Sciences - Human Behavior:
In this major, you focus on human behavior in both small and large groups in a globalized society.
This program challenges you to review your ideas about identity and human behavior. You will follow courses in the scientific fields of Sociology, Social Psychology, Culture, Communication, Human Resource Management, and Organization Studies.
Arts and Humanities - Past-Present-Future:
You will study the various strategies people use to interpret and give meaning to the world around and within them. The program introduces you to core concepts, theories, and methods of disciplines such as culture studies, digital humanities, history, hermeneutics, philosophy, ethics, literature studies, art history, and ritual studies.
Cognitive Neuroscience - Brain and Cognition:
You will discover the fascinating world of the human brain. Cognitive Neurosciences is a relatively new field of science research, developed from professional areas such as Psychology, Neuroscience, Computer Science, Biology and Philosophy. The major covers topics such as the basics of the human brain, experimental psychology, clinical neuropsychology, cognitive science, computer modeling, and programming.
Law in an international context:
The focus of this major is Law as a social and cultural phenomenon in a global context.
You learn about the integration of cognitive, cultural, historical, and contextual elements within the law and about how various legal systems respond to specific social or global problems. You will familiarize yourself with both European and International law.
Within this major, you acquire an extensive insight into the world of business and its broader role in society. You develop specialist knowledge in the fields of business and economics by diving into topics like marketing, accounting, finance, management, economy of markets and countries. You will study organizations, the government, finance, sales, and economic psychology.
During your studies, you can take part in the Program for Academic Study Success (PASS). The program is designed to support you during your studies and keep up with your progress.
Students are divided into small groups and receive guidance from a mentor. Towards the end of your studies the mentorship shifts from monitoring your study progress to job market orientation.
University College Tilburg has a selective admissions procedure. Your eligibility will consider your high school diploma, English proficiency, motivation letter, CV, as well as an admission interview in person or online.
VWO diploma (all profiles)
Full International Baccalaureate Diploma
GCSE plus 3 GCE A-levels
US high school diploma and at least 4 Advanced Placement examinations
For specifications and an overview of other accepted diplomas, please visit our webpage.
A yearly intake is offered in September.
International students (with a non-Dutch diploma: May 1 for non-EEA students, June 15 for EEA students
Dutch students (with a Dutch diploma): July 1
EU/EEA students: € 2,314 (2023/2024)
Non-EU students: € 9.100 (2023/2024)
The approximate cost of living is between € 925 and € 1.125 per month.